"New Normal" or Not, It's Time To Start Thinking About Your Brand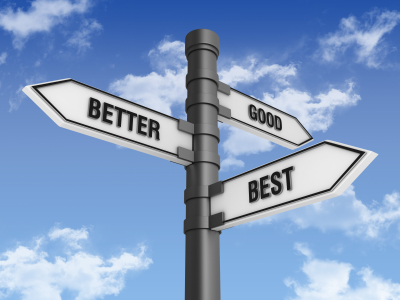 Fingers tightly crossed, it seems like we might, just might, be coming out of a marketing slump. Over the past two months we've been having more conversations with small to mid-size business owners business owners (and even a few adventurous start-ups) about their branding and marketing efforts than we have over the past two years.
Before I get ahead of myself, a few quick reminders about what a brand is at the end of the day:
A person's perception and emotional connection to your product, service, experience or organization
And what it is not:
Your logo!!!
Okay, with that out of the way and everyone up to speed, lets talk branding and marketing in this roller coaster we call an economy…
New Normal or Good Times Ahead? Either Way, It's Time to Get (Re)Started
As a business owner, I understand personally how the economy has affected business buying decisions. Keep the doors open or revamp a stale brand? Hmmmmm…not a tough choice. But now that we're either stabilizing toward a "new normal" or starting to see positive shift in the economy, businesses are starting to realize it's time to strengthen their brand, redo their website, jump into social media – or their competitors will.
The big questions now that its time to get back on the horse and start riding again:
• How to get started?
• Who to engage with to make it happen?
• How much to budget?
Finding The Right Fit
It's absolutely critical to choose the right marketing partner to achieve maximum impact and return on investment (ROI) from from your branding and marketing efforts. I don't know a CFO alive who would pass on spending money toward marketing if they could be given reliable data showing exactly how marketing has helped achieve business objectives and delivered on the investment. Is your goal to increase revenue? You should know how your marketing efforts have done that, or not? If your current marketing partner isn't providing quantitative "dashboard" performance measurements and indicators throughout your engagement, then it's time to think about finding a new partner. We have too many tools and resources in this digital age to not track marketing success.
The Perfect Partner? Us, of Course
At Project X Media our philosophy for helping companies realize success is quite simple, really. We align branding, marketing and sales to achieve their critical business objectives. Simple in theory, but it takes work. We've got a boatload of case studies that include actual numbers showing how we've helped companies over the last 15+ years achieve success. The secret?  Aligning all the "moving parts" of their communications (branding, marketing, sales) and developing strategic (and highly creative!) marketing plans that deliver serious business results.
Show Me the Money
We know it all costs money – nothing in life is free, including branding. If you're wondering how much to budget, here's a quick benchmark: industry standards typically recommend 10-12% of gross revenue should be allocated to marketing efforts (including branding and sales optimization). In these tough times this can be unrealistic for many companies struggling to cover basic costs like rent and payroll. Given the current economic reality, we're recommending a minimum of 5-7% of gross revenue, with additional allocations as positive results point the way toward what is working and what isn't. As President Reagan said back in the go-go 80's, "trust, but verify". He was talking about the Soviet nuclear arsenal, but the words ring just as true for smart marketing efforts in 2011.
Cheers.