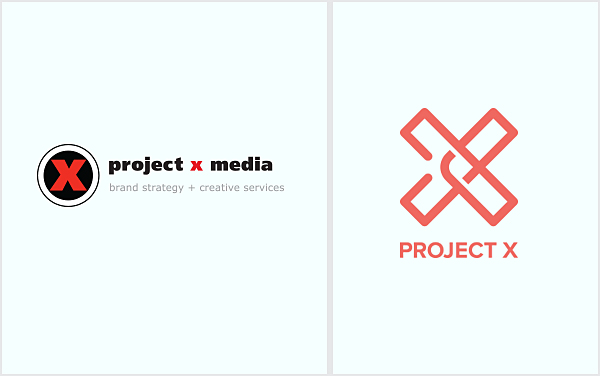 Project X was born 20 years ago with one client on the roster— STA Travel, a student travel company for 18-24 year olds. I was 24 years old at the time, and in the first 10 years that single client helped grow the company to what it's become today. Looking back, I am extremely proud of the work (and network) I have built to make Project X what it is today.
Over time, people have tried to guess why we were called "Project X Media":
Is it because I am a Generation X'er? Not so much.
Is it because you make X-rated videos? Um, no.
Is it because you like that ride at Legoland? Fun, but nope.
That 1987 movie with Matthew Broderick? You saw that?
Those always made me laugh, but the real reason I named it "Project X" is because we didn't have a niche. We worked with many different kinds of clients, across various industries—hospitality & leisure, tech, tourism, and schools to name a few. And "Media" because we didn't want to be limited to any one kind of marketing deliverable, be it video, website design, corporate identity packages, advertising—well, you get the point.
The word "Media" has evolved over the years, and started to imply that we are a "media buying" company. Three years ago, we went through a rebrand of our own to update our name to "Project X Brand Lab." I love the concept of a "Brand Lab," because that is exactly what we do—always trying new things, experimenting, exploring and yes, even sometimes failing.
As I look at Project X's brand messaging and identity over the years, I am struck with how it still rings true today, and that is creating memorable, timeless and successful brands. Nothing makes me happier than seeing the logos and brands we created still being used today:
Personally, I feel just as inspired today as I did when I was 24, when I worked out of my second bedroom on Cedros Avenue in Solana Beach, CA. Revisiting our core values and brand positioning gives me a great sense of pride, and a reminder of our strong ethical business practices. To that end, I have aligned myself with organizations and businesses that share my beliefs, like Rotary International and the Better Business Bureau.
What's next for Project X Brand Lab? We'd like to continue to work with companies whose passions and values match ours—and we know we're at our best when we apply a bit of our passion to your purpose. So what are we into? Education. Arts and culture. Craft beer and coffee. Health and fitness. Travel and tourism. Pretty much all the reasons we live in San Diego. What are you waiting for? Let's do this.
Got something to ask? Want to find out more?
©2016 Project X Brand Lab  |  All rights reserved.
Please don't steal our stuff—it's not cool and it's against the law.