Apple, that little company behind the iPhone and the iPad recently topped an annual survey by consumer research firm Millward Brown of the top 100 most valuable brands, beating Google, Microsoft, Facebook and McDonald's among a host of other heavy hitters.  According to MB's calculations, the value of Apple's brand: $153 billion. Yes, that's billion with a giant B. And we're not talking inventory, hard assets or other "real" aspects of the company here like real estate, intellectual property, patents etc. That $153 B is the value assigned to the "brand" itself – the nebulous totality of the "Apple Experience" that allows the company to charge more for what it makes (and sell it all as fast as they can make it) — and stand out in a sea of competition. Someone famously said of Coca-Cola that if you burnt down every one of their factories, they'd be back in business in a quarter. If you knocked everybody on earth over the head and gave them amnesia, they'd be out of business in a quarter. And the reason for that is that their brand really exists in all of our minds. The lesson here: brands are real, and great brands add real value (sorry, you can't corner one at the next networking event mixer and bore it with small tale while trying to stuff a business card down its non-existent golf shirt.)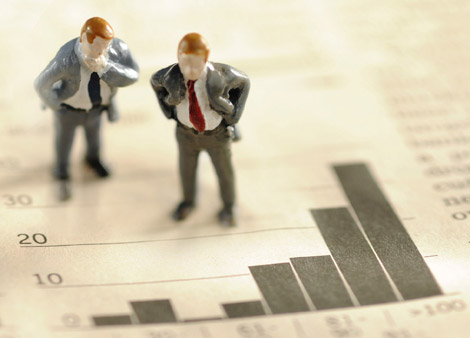 Given that brands have real value, its probably not a bad idea to take a look at the fitness of your brand in order to start thinking strategically about how to maximize the value of this very important, and very real asset. You don't have to be a global leader or a deep-pocketed behemoth to do this – small and medium sized businesses need to assess their brands every bit much as the big boys, and probably more so given the state of the economy and the cutthroat competition that defines modern markets. And you don't need a legion of starch-shirted MBA's with large algorithims in their pockets to make a meaningful assessment of where your brand stands. Ask the following questions with your brand in mind. If you come up with a lot of "no's", "I don't know's" and "uhhhh's", its time to give us a call and get this whole brand thing adding value to your company.
1. VISION, VALUES + CULTURE
THE HEART OF YOUR BRAND
Do you have a mission statement?
Do you have a vision statement?
Do you have a brand positioning statement that describes what you offer, for whom and how you are different?
Can you state your five most relevant and compelling brand attributes (adjectives that describe you)?
Can you clearly describe what differentiates you from your competitors?
Do you know your Unique Selling Position?
Are you clear about your greatest weakness – what could be holding you back from achieving key goals and objectives?
Can you clearly describe your target audience?
Can you clearly describe the value you offer that audience?
2. THEMES, STYLE + RULES
TURNING THEORY INTO REALITY
Do you have a company tagline or slogan?
Do you have Corporate Stories ("campfire tales" that communicate the authentic soul of the company?)
Do you have key Company Themes (core messaging that underlies all of your efforts)?
Do you have defined company color palette(s)?
Do you have defined product/service color palette(s)?
Do you have defined corporate fonts?
Do you have defined product/service fonts?
Do you have defined Corporate Imagery (photos, illustrations, graphics)?
Do you have a defined Overall Design Aesthetic (systematized "look and feel")?
3. MARKETING MATERIALS + COLLATERAL
THE CUSTOMER EXPERIENCE
Do you have a Brand Implementation Guide (documentation explaining how to implement your brand across relevant customer touchpoints)?
Do you have a company logo(s)?
Do you have product/service logo(s)?
Do you have an Identity package (business cards, stationary, envelopes,
mailing labels, standard e-mail signature, on-brand voice-mail message, etc.)
Do you have company profile materials to communicate core brand messaging?
Do you have a company web site to showcase your success?
Do you have lead generation support materials?
Do you have sales/lead conversion support materials?
Do you have employee communication materials that define and explain your brand?
Do you have a company newsletter or way of keeping in touch with your target audience?
Does your office/work environment communicate your brand to visitors and employees?
Do you publish or e-publish articles in relevant industry publications?
Do you take a leadership role in a professional organization?
Do you take an active role in a philanthropic organization?
4. MANAGEMENT + EVOLUTION
PLANNING FOR SUCCESS
Have you identified and documented the short- and long-term goals for your brand?
Do you regularly track the progress of your brand related objectives?
Do you have a Brand Committee or Brand Guardian?
Do you regularly ask for feedback from customers?
Do you have a standard feedback form that you use?
Do you have a brand evolution plan in place that will take you from
where you are to where you aspire to be?
Do you know the next step in the evolution of your brand?