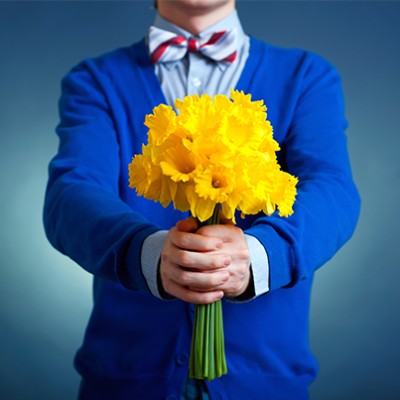 Last Thursday I attended the Art of Marketing, an event sponsored by American Marketing Association of San Diego, held at Liberty Station. At the event, we heard from local superstars ranging from Joe Brenneman at the Union-Tribune to Navrina Singh and Stephen Jordanat  from Qualcomm. They all brought insightful information to a pool of 200 plus marketers.
Since we all have ADD and love minimal content (thanks Mashable!) I have decided to hit on the main points from the sessions:
A clever way to remember "The Art of Marketing".
"TAOM"
T is for Transparency.
 Rand Fishkin, CEO of Moz, delivered an amazing presentation highlighting the "6 Ingredients of great marketing," with one of the six being Transparency.
More than ever, brands need to be transparent and honest. When a brand is honest to its community their fans become more brand loyal. As a brand, don't be afraid to take risks. If they don't turn out well, apologize. Brands are like humans; we make mistakes but be sure to own up to it. Your fans will watch and see what you do. Make the right choice.
A is for the Art of Social Media.
At the conference we had several sessions discussing social media strategy and what it takes to be successful. Here is a high level overview of what it takes to succeed in the world of social.
You need to have a strategy.

What channels are you going to market on?
What are looking to get out of social?
KPIs (a geeky way of saying metrics for your goals & objectives)
Provide quality content for your audience

Blog posts
News stories
Volunteering in the community (details)
Digital assets (images, videos, etc.)
Tell your story

Be authentic
Push the boundaries
Be creative
Be nurturing

It takes time and constant attention
Don't forget "shout outs" for your loyal fans…why? Because they are AWESOME!
Remember social media is a two-way street

Be nice, be friendly, talk, and have fun.
O is for Openness 
With technology rapidly shifting, marketing become more personalized with data that can practically tell your every move, and social media giving the consumers a voice, we can only do one: adapt.
We can adapt by being more open, trying new things, taking risks, and not being afraid of being different.
The best brands are open to risk. Your challenge is to embrace new ideas and challenge your "go-to" marketing deliverables.
M is for Making an Impact by branding
I attended a session that talked about the Dive Day club at Harrah's and its tremendous success. Harrah's new brand launch for DIVE was successful on many levels. Why? Because they followed these rules.
Consistency

Being consistent with your brand messaging across all mediums is necessary when marketing.
Convenience

Understand that you work for your customers. Be where they are and is convenient for them.
Service

Make certain your brand delivers on the promises communicated–branding within is equally important to external messaging.
Personalization

With the strong emergence of Social Media and 1:1 communication it is necessary to have your brand message personalized to your individual segments. The shotgun approach is long dead.
All in all, I had a phenomenal time at the event and appreciate all who presented and participated. The world needs great marketers who love what they do, so I challenge everyone to keep up the hard work and do what is best for the consumers, in reality, our friends.